Get your life back from OCD
Schedule a free 15-minute consultation call with one of our licensed therapists today to see if ERP, the gold standard treatment for OCD, is right for you.
Counselling Therapy Sessions With Licensed & Verified Experts
A team of the industry's best psychologists who will work to improve your well-being. Our staff is carefully selected through a vigorous process and trained in all psychotherapy techniques. We have worked with many different people in all kinds of different situations, and we understand that every situation is unique. As a result, our techniques are always tailored for each individual patient. 

Get the Best help for OCD
OCDMantra treats all ages, genders, cultural backgrounds and OCD subtypes
Our team of therapists is international, and we treat patients of all ages. We also welcome people from diverse backgrounds and respect all belief systems. We offer a wide range of therapeutic techniques. We are also committed to providing education for our clients and the community about mental health issues. OCDMantra provides the best OCD treatment in the world. You can download the best OCD treatment app from here- OCDMantra
OCD can manifest in over 300 different ways.
  "Just Right" OCD
Reliance on things feeling perfect according
  P-OCD
Thoughts that one is sexually attracted to a child.
  Pure O
Intrusive thoughts accompanied by mental rituals.
  Suicidal  OCD
Unwanted thoughts and obsessions around fear of killing oneself.
You are paired with a counselor tailored to fit your needs and desires. You receive a secure "therapy room" where you can contact your counsellor through chat or phone calls.
By understanding your needs and goals, we will be able to put you in touch with the most appropriate therapists.

We connect you with talented and knowledgeable Mantra psychologists, who are available 24/7 to speak with you.

With OCD Mantra, you don't just receive therapy, but other self-care tools like yoga and meditation to improve your health.
Meet the Best Online OCD Therapists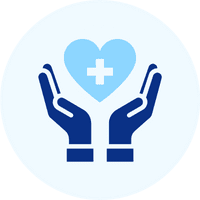 Happy Patient's after therapy from OCD Mantra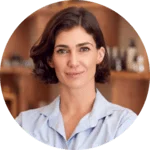 "OCDMantra provides the amazing therapy for people suffering from OCD. It uses positive affirmations and deep breathing techniques to help you overcome your obsessive thoughts and compulsions. I have found that this therapy has been extremely helpful in managing my own OCD symptoms, and I would highly recommend it for anyone struggling with this condition and looking for effective OCD treatment."
– Sharon