OCD treatment in Missouri

  Live video sessions with a OCD therapist near me in Missouri

  Specialized ERP treatment for OCD

 Anonymous & Affordable OCD therapy in Missouri

OCD therapy from the top OCD therapists in Missouri
OCD treatment in Missouri
OCD treatment in Missouri is focused primarily on the use of psychotherapy and medication. There are a number of different types of therapy that have been shown to be effective in helping individuals manage OCD symptoms, including exposure and response prevention therapy and cognitive behavioral therapy. Additionally, there are several different medications available that may help to reduce OCD symptoms, including selective serotonin reuptake inhibitors and tricyclic antidepressants. If you are struggling with OCD and are looking for effective treatment options in Missouri, it is important to speak with your healthcare provider about the best course of treatment for your needs.
Our 5 min OCD assessment, helps us understand your therapy & match you with suitable OCD therapists in Missouri.
We connect you with top Mantra OCD experts from Missouri, who are available via chat and video calls
With OCD Mantra Missouri, you don't just receive therapy, but other self-care tools like compulsion tracker
Why OCD Mantra for OCD treatment in Missouri?
Our therapists in Missouri understand all types of OCD. They create custom treatment plans based on your OCD type:
Top OCD therapists in Missouri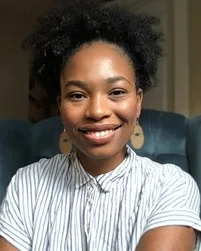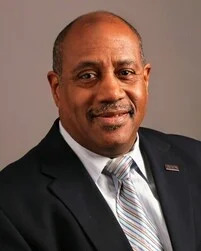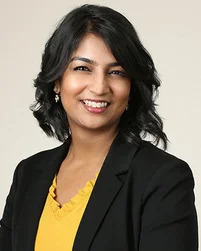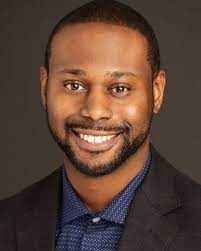 Happy OCD Clients from Missouri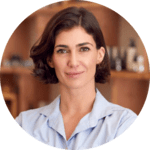 "I have struggled with OCD for many years, and I have tried countless treatments without much success. But when I finally came across OCDMantra in Missouri, I knew that I had found the right treatment option for me. "
Our OCD treatment locations in Missouri
OCD Mantra therapy services are easily accessible from the following locations in Missouri: St. Louis, Kansas City, Springfield, Columbia, Independence, Lee's Summit, O'Fallon, Joplin, St. Joseph, St. Charles, St. Peters, Blue Springs, Florissant, Chesterfield, Jefferson City, Wentzville, Cape Girardeau, Oakville, Wildwood, University City, Liberty, Ballwin, Raytown, Mehlville, Kirkwood, Gladstone, Maryland Heights, Hazelwood, 
Grandview, Belton, Webster Groves, Nixa, Raymore, Sedalia, Arnold, Ferguson, Warrensburg, Rolla, Ozark, Old Jamestown, Affton, Farmington, Creve Coeur, Concord, Manchester, Spanish Lake, Kirksville, Hannibal, Poplar Bluff, Clayton, Sikeston, Republic, Lemay, Lake St. Louis, Overland, Jackson, Fort Leonard Wood, Lebanon, Carthage, Jennings, Grain Valley, Washington, Moberly, Dardenne Prairie, Marshall, Fulton, St. Ann, Troy, West Plains, Festus, Neosho, Union, Webb City, Crestwood, Excelsior Springs, Maryville, Bridgeton, Mexico, Branson, Town and Country, Bolivar, Kearney, Bellefontaine Neighbors, Smithville, Eureka, Harrisonville, Kennett, Ellisville, Chillicothe, Monett, Cameron, Berkeley, Clinton, Des Peres, Ladue, Pleasant Hill, Richmond Heights, Park Hills, Perryville, Sunset Hills, Warrenton, Murphy, Boonville, Oak Grove, Carl Junction, Nevada, Maplewood, Brentwood, Dexter, Olivette, Aurora, Marshfield, Sappington, Parkville, Bonne Terre, Black Jack, Valley Park, Pacific, Barnhart, Sullivan, Battlefield, St. John, De Soto, St. Robert, Shrewsbury, Greenwood, Pevely, Glendale, Trenton, Richmond, Willard, Weldon Spring, Caruthersville, Charleston, Cottleville, Macon, Peculiar, Glasgow Village, Waynesville, Bowling Green, Odessa, Savannah, Dellwood, Imperial, Platte City, Osage Beach, Salem, Desloge, Normandy, Holts Summit, Crystal City, Mountain Grove, St. Clair, Eldon, Rock Hill, Higginsville, North Kansas City, Breckenridge Hills, Hollister, Lexington, Scott City, Mount Vernon, California, Ste. Genevieve, Lamar, Brookfield, Centralia, High Ridge, Malden, Butler, Northwoods, Rogersville, Whiteman AFB, Camdenton, Herculaneum, St. James, Woodson Terrace, Fenton, Wright City, Fredericktown, Ashland, Vandalia, Palmyra, Pine Lawn, El Dorado Springs, Piedmont, Frontenac, Carrollton, Riverside, Cuba, Pagedale, Sugar Creek, Hillsboro, Louisiana, Moscow Mills, Tipton, Cassville, Villa Ridge, Bethany
Frequently Asked Questions
Take a Free OCD assessment today to know if you have OCD!
Are you highly organized? Do you have a hard time letting go of things? What are some symptoms that you may have OCD or other anxiety disorder? Take this free self-test to find if your symptoms match the criteria for diagnosing OCD.