OCD, or obsessive-compulsive disorder, is a mental health condition that affects more than one in 100 people. It can be debilitating, and it's common for sufferers to feel like they have no control over their thoughts. In this blog post, we will explore ruminating thoughts about OCD and how you can treat it. We will also provide some tips for coping with the condition and helping you regain control over your thoughts.
What is Rumination OCD?
Rumination OCD is a type of OCD that involves repeated, intrusive thoughts or images that are focused on one particular topic. These thoughts can be bothersome and often cause distress.
There is no one-size-fits-all approach to treating rumination OCD, as the severity and focus of the thoughts will vary from person to person. Some people may benefit from cognitive-behavioural therapy (CBT), which helps change how people think about their thoughts and treatment options may also include medication, mindfulness therapy, or a combination of these two.
What causes obsessive rumination?
Obsessive rumination is a type of OCD in which individuals are constantly thinking about and/or worrying about specific thoughts or concerns. The focus of the thoughts can be very specific (e.g., getting a promotion at work) or it can be more general (e.g., feeling stressed out). It is often difficult to stop thinking about the issue, even if it's not causing any immediate distress.
There is no one cause of obsessive rumination, but it may be related to underlying anxiety or depression. Treatment typically involves some form of CBT (cognitive-behavioural therapy), which teaches individuals how to identify and challenge their automatic negative thoughts.
What is the difference between OCD and rumination?
OCD and rumination are both characterized by repetitive thoughts or worries that can be difficult to stop. However, there are some key differences between the two conditions.
Rumination is characterized by a focus on negative thoughts and feelings, whereas OCD is more focused on obsessions, or intrusive, unwanted thoughts that cause anxiety. Rumination tends to last for minutes or hours at a time, while OCD obsessions typically last for much shorter periods of time. Finally, rumination often involves trying to figure out why the thought is bothersome or how it can be fixed, while OCD obsessions don't usually have a clear goal (other than causing distress).
There is no one-size-fits-all approach to treating either condition, but therapy and medication are often successful in alleviating symptoms. In addition to treatment options available through mental health professionals, self-help books and websites like https://www.mindbodygreen.com/health-fitness/ridding-obsessions-with-cognitive-behavioral-therapy offer tips and advice on how to deal with obsessive thoughts on your own.
What does OCD rumination feel like?
OCD rumination can feel like a never-ending loop of thoughts that won't stop. You may have to keep thinking about the same thing over and over again in order to try and make it go away. OCD rumination can also be very intrusive and worrying, making you feel like you're constantly under siege by your thoughts.
How to treat Rumination OCD
Rumination is a type of OCD that occurs when people focus on and dwell on negative thoughts or images over and over again. People with rumination OCD often have trouble stopping their thoughts from returning to the negative theme, even if it's only for a few minutes at a time.
There is no cure for rumination OCD, but there are treatments that can help improve the symptoms. Some of these treatments include Cognitive Behavioral Therapy (CBT), mindfulness training, hypnotherapy, and prescription medications. CBT is a popular treatment option because it helps people learn how to change their thinking patterns in order to reduce their OCD symptoms.
If you're struggling with rumination OCD, please feel free to reach out for help. There are many resources available to you, including online support groups and mental health professionals.
What is the best medication for rumination?
Rumination is a common symptom of OCD, and according to the Anxiety and Depression Association of America (ADAA), it's also one of the most treatable. Rumination is defined as a repetitive and obsessive thought or worry that lasts more than a few minutes. The thoughts typically revolve around some event or worry from the past, and they can lead to distress or significant stress in the individual.
There are a number of different medications that can be used to treat rumination, but the best option for each person will vary based on their individual symptoms and needs. Some options include antidepressants like SSRIs or SNRIs, benzodiazepines like Xanax or Klonopin, anticonvulsants like Lamictal or valproate, antipsychotics like Olanzapine or Clozaril, and stimulants like Ritalin or Adderall. It's important to talk with a mental health professional about which medication is best for you, as there is no one-size-fits-all approach to treating OCD.
How do you stop OCD rumination?
OCD Rumination is a type of intrusive and repetitive thinking that can be extremely frustrating. It often leads to distress, anxiety, and even depression in some people. OCD rumination typically involves cycles of obsessive thoughts followed by periods of emotional detachment. People with OCD may spend hours each day focused on one specific worry or thought, often to the point where they become paralyzed from making any other decisions.
There is no single answer to curing OCD rumination, as it requires a combination of strategies including medication, therapy, and self-help methods like mindfulness. One important thing to keep in mind is that ruminators are not bad people; they simply have an intense mental habit that needs to be treated seriously. If you or someone you know suffers from OCD rumination, please don't hesitate to reach out for help.
Can ruminating OCD be cured at home?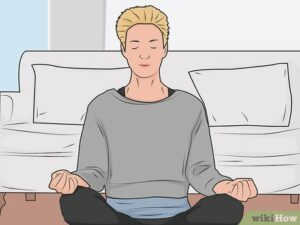 Ruminating thoughts OCD is a type of OCD in which people focus excessively on unproductive and repetitive thoughts. These thoughts can be very distressing, leading to worry and distress. Fortunately, there is hope for people with rumination OCD.
The first step in treating rumination OCD is recognizing that it exists. It's often hard to tell if someone has this disorder because the thoughts are so repetitious and fretful. If you notice that your partner or friend is constantly thinking about negative or worrisome things, they might have rumination OCD.
Once you've diagnosed your loved one with rumination OCD, it's important to work with them to develop a treatment plan. This will involve both medication and therapy. Medications such as antidepressants or mood stabilizers can help reduce the intensity of the obsessions and allow people with rumination OCD to function more normally. Therapy can provide support and guidance as people learn how to cope with their thoughts.
There is no cure for rumination OCD, but treatment can help improve the quality of life for those affected by this disorder. If you or someone you know is struggling with this condition, seek out help from a specialist as soon as possible.
Conclusion
Ruminating thoughts OCD (sometimes referred to as thought surveillance) refers to the obsessive and repetitive thoughts that individuals with this condition have. These thoughts typically circulate in an individual's mind for hours or even days at a time, and they often lead to distress and impairment. Fortunately, there are ways to treat ruminating thoughts of OCD, and with treatment, most people experience significant improvement. If you think you may be experiencing symptoms of this disorder, please seek out professional help. There is no shame in seeking assistance, and together we can work on finding a solution that works for you. Thank you for reading!
For more information and guidance, please contact OCDMantra. OCD is a mental health disorder characterized by obsessions and compulsions. If you have any queries regarding OCD treatment, OCD Counseling, ERP therapy experienced therapists at OCDMantra can help: Book a trial OCD therapy session